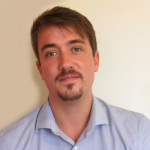 Leading recruitment and training company, Discovery, welcome Ben Johnson as Senior L&D Coach.
Ben shared his happiness to be 'joining the Discovery family', a company which has a genuine care and passion for its employees, clients, candidates and delegates alike. Also, after working with Raj Babber, Director of Programmes and Apprenticeship Learning, in a previous role, Ben said that he is 'looking forward to becoming a member of her L&D team again'.
Prior to entering the L&D industry, Ben built up a plethora of experience across multiple industries; from simultaneously running two businesses, to being in sales and business development focused roles.
Discovery's CEO, Jonathan Evans said: 'With close to a decade of knowledge and experience delivering L&D training, we are delighted that Ben is joining Discovery! He will be an excellent addition to our L&D team, delivering an outstanding training and development experience for our clients and delegates'.
Ben is joining Discovery as our Senior L&D coach, bringing extensive L&D experience, including several years as a Senior Level 5 Management Coach. At Discovery, Ben will utilise his L&D expertise to deliver best-in-class development programmes and training solutions.
About Discovery
The world is changing, and Discovery are catalysts for change, innovation and growth in workforce solutions.
Bringing a fresh approach to building workforces, Discovery partners with companies to change the way they recruit and develop their people to deliver sustainable productivity and on-going growth.
The team utilise best-practice recruitment & training methods, which they underpin with bespoke solutions, an innovative approach and a focus on wider business goals. All of which, contributes towards the company's core methodology: 'The Discovery Way'.
Having been recognised as a Business Enabler at The National Business Awards for two years in a row and clients praising the team for their passion, pioneering approaches and focus on creating a long-term partnership; the team are proud of the value, impact and ROI their trail-blazing approaches are having for organisations.