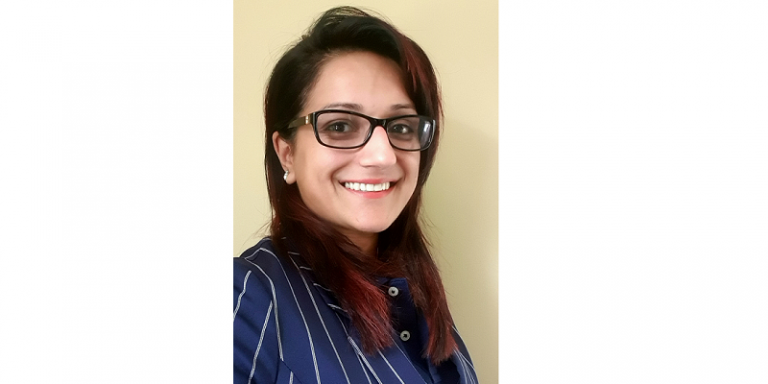 Raj Babber is to join Birmingham based recruitment & training company, Discovery, as it celebrates its 20th anniversary.
Having started her early career at Discovery, Raj, in her own words, is "returning home" as our Director of Programmes & Apprenticeship Learning, bringing with her over 15 years of experience in L&D, training and Apprenticeships.
During her career, Raj has built up extensive experience working for companies such as Birmingham Metropolitan College, The Works and Veolia. In her new role, Raj will be combining her critical compliance knowledge and technical excellence with the passion, energy and innovation that makes her the perfect fit for Discovery, as well as for companies looking to implement best-in-class apprenticeship development programmes.
Over the years, Raj has been instrumental in the design of strategic senior leadership programmes, from Board and Executive management to operational management and leading a team. This has bought considerable growth and personal development for the individuals as well as a significant ROI to businesses.
Discovery's CEO, Jonathan Evans, said "We are ecstatic that Raj is returning to Discovery! She is bringing with her an incredible breadth of knowledge and expertise. We are well respected for our recruitment and training solutions, but this appointment will take Discovery to a whole new level in our training capability."
Raj has been a non-exec Director for a number of charities during her career, but a key highlight is her creation & management of a social enterprise and training charity. During this time, Raj was recognised on multiple occasions for her leadership, commerciality, quality of training & charitable deeds, including:
Medium to Large sized Business Winner in Birmingham – Birmingham Chamber of Commerce
40 under 42; most recommended Business Person under the age of 40 – Insider Magazine – Best Community Contribution through training and learning
Young Professional of the Year, Bronze Award – Black Country Chamber of Commerce
About Discovery
The world is changing, and Discovery is a game-changer in workforce solutions.
Bringing a fresh approach to building workforces, Discovery partners with companies to change the way they recruit and develop their people to deliver sustainable productivity and on-going growth.
The team utilise best-practice recruitment & training methods, which they underpin with bespoke solutions, an innovative approach and a focus on wider business goals. All of which, contributes towards the company's core methodology: 'The Discovery Way'.
Having been recognised as a Business Enabler at The National Business Awards for two years in a row, the team are proud of the value, impact and ROI their trail-blazing approaches are having for organisations.
In the lead up to Discovery's 20th year, clients have praised the team for their passion, pioneering approaches and focus on creating a long-term partnership, all of which Discovery looks forward to continuing with the addition of Raj.