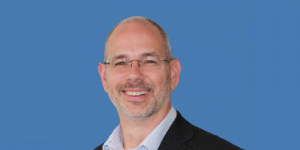 Discovery, Birmingham-based recruitment and training company, announce Dave Iles as Sales and Marketing Director.
After working with Discovery for 18 months as a Strategic Marketing Consultant, Dave Iles has taken on a permanent role within the business, being appointed as our Sales and Marketing Director. Dave said 'I am really pleased to be given the opportunity to move into a permanent role within the business. It's great to now be joining a team that shares my values, and place 'doing the right thing for customers' at the very heart of what they do'.
He brings over 25 years of Marketing and business development experience with extensive commercial knowledge across a diverse range of industries including Technology, Manufacturing, Engineering and L&D. In his new role, Dave's knowledge and expertise will be instrumental in the creation and implementation of a consolidated strategic plan to align Sales and Marketing, drive sales growth and expand market access to 'The Discovery Way'.
Dave joins the team on a flexible working basis to accommodate his passion and activity within the live events industry. At Discovery, we like to practice internally what we advise to our clients. We recognise that our people are our greatest asset and therefore strive to continuously support their professional journey within the modern-day working environment.
Discovery's CEO, Jonathan Evans said: 'We are thrilled that Dave is taking on a permanent role at Discovery! The immense expertise he brings, and has displayed as our marketing consultant over the last 18 months, is a huge asset to our business'.
Throughout his career, Dave has helped businesses to design and implement a marketing strategy that communicates the right message, to the right people and generate high ROI.
About Discovery
The world is changing, and Discovery are catalysts for change, innovation and growth in workforce solutions.
Bringing a fresh approach to building workforces, Discovery partners with companies to change the way they recruit and develop their people to deliver sustainable productivity and on-going growth.
The team utilise best-practice recruitment & training methods, which they underpin with bespoke solutions, an innovative approach and a focus on wider business goals. All of which, contributes towards the company's core methodology: 'The Discovery Way'.
Having been recognised as a Business Enabler at The National Business Awards for two years in a row and clients praising the team for their passion, pioneering approaches and focus on creating a long-term partnership; the team are proud of the value, impact and ROI their trail-blazing approaches are having for organisations.